The New Zealand Fitness Expo are proud to sponsor the 2018 Peoples Choice Awards
---
The People's Choice Award is awarded by popular vote.
The finalists have been selected via nomination process, the finalist who receives the most votes will be awarded the People's Choice award at the Exercise Industry Award event held on Saturday 24th November in Auckland.
All trainers are registered with the NZ Register of Exercise Professionals www.reps.org.nz
---
All entrants are listed alphabetically by First Name – voting link at the bottom of the page.
Ben Norriss

Hi, I'm Ben. I've been in the industry for years now. I passionately believe that the 'personal' aspect of personal training should be strongly emphasised. Therefore, I focus on personalising every programme to meet the specific needs of my clients. My aim for my clients is that they not only improve physically, but also in the way they feel about themselves. Because of the warm rapport I develop with my clients, I find I often become their friend, as well as their trainer.  I aim to make sessions fun so that my clients enjoy exercise. Because my clients enjoy the overall experience, they keep working hard. With the mixture of my knowledge, experience and their hard work, they get some really amazing results. You will see these on my facebook page and website.

Chelsea Perkins

With over 13 years' experience in the fitness, health and wellness industry, I have been practicing Yoga for over 5 years and completed my Yoga Teacher Training in August 2016.  When my yoga journey began I knew instantly there was something different about the practice. My mind, body and soul never felt more connected and nourished.
It is through my passion for yoga that I decided to complete my yoga teacher training, and share the practice and it's principles/benefits with my community.
As a qualified personal trainer & RYT 200 Yoga teacher, I sequence safe and sustainable classes that create a fun and nurturing atmosphere, where participants feel excited to explore and create.  There are no truer words than – "Yoga does not change the way we see things, it transforms the person who sees"

Devin Glover

My name is Devin Glover and I've always wanted to help people. But until I became a personal trainer, I didn't realise how much of a difference I could actually make. Coming from a sporting background I always thought exercise is easy. Fun. Exciting. But for many people, this isn't the case. The gym is scary and working out isn't enjoyable. So it became my mission to help every day people get fit. By using my knowledge as a personal trainer and experience from my previous job in radio, I believe I have found the balance between working hard and enjoyment in a workout. Working my clients hard enough they feel like they have achieved their goal for the day, but not affecting their every day life. My goal is for every client to walk out away with a smile on their face.

 
Haylee Mickleson

My goal as a personal trainer & wellness coach is for each and every individual to give everything their best shot.  My passion is women's health and wellness, I believe that everone should feel comfortable in their own body, no matter what shape or size.   As human beings we should be focusing on nourishing our bodies rather than punishing them. I am motivated by every single person who wants to change their lives for the better, you deserve to live your best life yet.  Every day I am living my purpose and my passion. Working with individuals to help them improve their mental and physical health, this makes me happier more than anything else on this planet.  We are all put on this earth for a special reason; my goal is to help you find yours.

Julie Bish

Wow what a privilege this is! I started this fitness journey 11 years ago. From the moment I started participating in Les Mills Group Fitness classes I knew that teaching was what I wanted to do. Over these years I've added to my list of Les Mills programs. Starting with BodyStep followed closely by BodyPump. With my love of core strength come Cxworx and recently Grit Strength. Being able to combine together my group fitness instructing and personal training has really allowed me to experience different dimensions of training. With this chosen career comes the unique opportunity to come in contact with some truly amazing people, some of which have become some of my greatest friends. Thank you so much for standing with me, allowing me to be a part of your training journey and of course putting up with my SINGING!!  This really has been a SUPER COOL RIDE.

Rebecca Harford

Kia Ora, I'm Rebecca, a wife, mum of 2 and teacher and founder of Adapted Yoga and Pilates. Five years ago I started Adapted in my garage when my daughter was 6 weeks old. From initially teaching a handful of people that just wanted to get more flexible, stronger and feel more relaxed, I now have a team of 10 teachers and run 60+ classes a week over five venues. Adapted is not a yoga or a pilates studio, it is a family and community in itself which looks after each other far beyond the mat. I organise meals and baking through to babysitting and rides for our Adapted family when life gets tough. I also donate thousands of dollars a year to charity. I believe we should treat our students like family and help them to become their best, to adapt to each student to ensure safety and results.

Suli Tuitaupe

My desire is to see members leave my classes feeling inspired, uplifted and motivated. I am passionate about improving the health and wellbeing of members and encouraging them to lead healthier, happier and fulfilling lives. I love connecting them to the workout, the music, the sense of community with each other, and putting a smile on their faces. It has to be FUN! I also remind members that health is a 'taongā' – that they need to protect. I challenge them to think about what they can do to enhance their lives for the better.  I have been teaching since 2000, and have been blessed with the opportunity of empowering peoples' lives on a daily basis. Outside of the gym environment, I work with individuals and families, educating them on the importance of healthy choices in a health-promoting environment.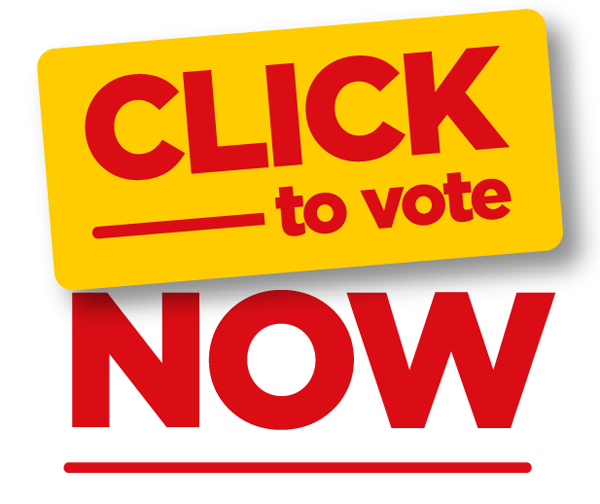 Each year the finalists for people's choice are chosen from nominations
First off, place your vote for one of this year's finalists, then pop back here and nominate someone else.
Not currently a member of an Exercise Facility ?

  Did you know you can access a 40-70% subsidy on a range of memberships nationwide click here for full information!