Additional photos of the evening can be found here
Media Coverage of winners is listed at the bottom of this page
Facility Awards

Large Exercise Facility (over 1201 members), Sponsored by NRG Fitness
Les Mills New Lynn, Auckland
Consistently one of the high performers in the Les Mills stable, this club demonstrated to the judges a sound culture of leadership, staff contribution and accountability resulting in a strong and positive relationship with members as evidenced by their high Net Promoter Score.  Never content to sit on their laurels, the club continues to be upgraded to reflect industry trends and member needs , and justifiably takes out the 2016 large club of the year.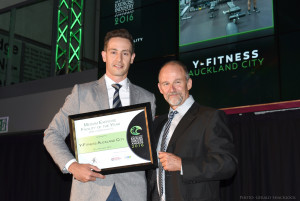 Medium Exercise Facility (500-1200 members), Sponsored by FitnessWorks
Y-Fitness Auckland City
In the several years that Y-Fitness Auckland has entered the awards – the judges have seen distinct improvements in many areas of their operations.  Always strong with community engagement and the development of innovative programmes, the Y can now demonstrate robust reporting systems coupled with meaningful staff training , making them  a worthy award winning Medium size facility of the year.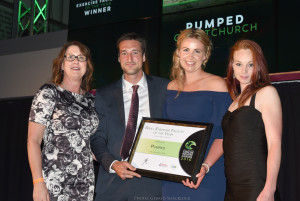 Small Exercise Facility (under 500 members)
Pumped, Christchurch
With Kate out front delivering sessions and Chris covering the unseen but crucial back of house administration, social media and more..'the Lugtigheids' have developed the perfect recipe for a business that not only demonstrates financial success but embodies all that is good about group support and a sense of belonging for its 'pumped athletes'.
---
Individual Awards

Personal Trainer of the Year, Sponsored by AUT University
Richard Ellis, Auckland
Richard's strengths are his professionalism and his extremely high level of knowledge…. a "safe pair of hands" to be sure. The judges saw a measurable step up in his business acumen since last year when he was also a finalist and despite being only one point ahead of his nearest rival this year comes out as a worthy winner.  

Up and Coming Personal Trainer of the Year, Sponsored by CatchFitness
Matt McKay, Dunedin
Matt clearly demonstrates the  sort of natural rapport building skills that have earned him the trust of his clients in a very short space of time. Throw into the mix his excellent teaching technique and knowledge of exercise principles and you have a trainer with a great future ahead of him.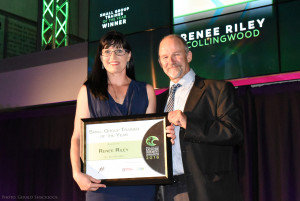 Small Group Trainer of the Year, Sponsored by FitnessWorks
Renee Riley, Collingwood
Despite working in the very small rural community of Collingwood (at top of the South Island) Renee met the big boys and girls head on yesterday and presented a practical session at the live judging equal to any quality SGT in the country. Her business sense is sound and her commitment to the local community is a key factor in her success.

Group Exercise – Mind/Body Instructor of the Year, Sponsored by Courage My Love
Elena Ogle, Gisborne
Elena exemplifies the ideal mind body instructor, she engaged with her clients and tailored the session to ensure the customer brought their mind and body into one.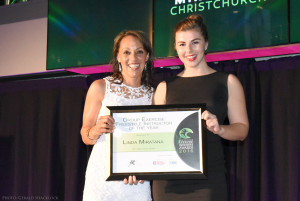 Group Exercise – Own Choreography Instructor of the Year, Sponsored by OneMusic
Linda Miratana, Christchurch
Linda has Excellent technical expertise. An obvious passion and dedication.  The class vibe was pumping.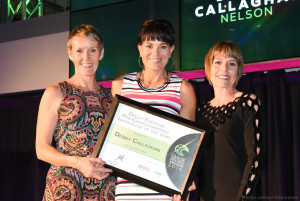 Group Exercise – Pre-choreographed Instructor of the Year, Sponsored by Powermusic
Debbie Callaghan, Nelson
Judges commented that Finalists selected in the Pre Choreographed category were very very close in points, and said this year the standard is high, the ranking extremely close, and three of finalists were judged to be "OutStanding", so big congratulations to Debbie for taking out the award.

Outstanding Club Support Award, Sponsored by Invivo Wines
Shaun Herman, Auckland
As Senior Fitness Instructor at the Moana-Nui-a-Kiwa Leisure Centre in Mangere, Shaun supports not only his members and fellow instructors but works with key stakeholders and local organisations to support his community. Here is a quote from one of his testimonials "Shaun is a hugely respected member of our fitness and wider centre team. With his extensive fitness knowledge and strong customer and community focus – he leads by example setting a consistently high standard of customer service" Well done Shaun.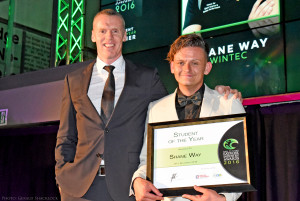 Student of the Year, Sponsored by Les Mills New Zealand
Shane Way, Wintec
Shane has a humbling story of overcoming personal battles and adversity. He wrote in his award entry submission and I quote "I believe exercise is the best way of battling mental illness as it has personally saved my life. My goal for the future is to use exercise as a treatment for mental illness and to help others build confidence, self-acceptance and self-esteem" A truly inspiring young man who is already on the path of bringing the exercise message to those that need it most.

People's Choice Award
Linda Miratana, Christchurch
This award is by popular vote so has no judges comments.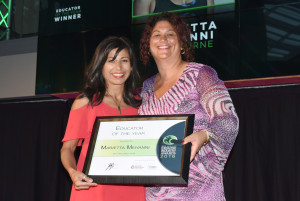 Educator of the Year, Sponsored by Austswim Aotearoa
Marietta Mehanni, Melbourne
Despite hailing from over the ditch, Marietta needs no introduction tonight as her influence on our industry here in NZ has been enormous.  Ever the consummate professional, Marietta has inspired and educated hundreds of NZ exercise professionals over the years in a variety of specialties such as Gymstick – for which she is the International Master Trainer – Pelvic Floor Safe Exercises, presentation skills and Aqua.  Anyone who has ever attended training with Marietta will know she always gives 110% , injecting larger than life dollops of humour and personality into everything she does.
---
Programme, Initiative & Community Awards: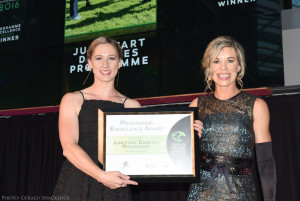 Programme Excellence Award
Jumpstart Diabetes Programme
jumpstart is for people with diabetes , introducing them to group exercise sessions and helping them to take an holistic approach to diabetes self-management.  Since its inception 2 years ago,  the programme has supported over 500 participants in 10 communities in the Auckland and Hamilton areas.  The judging panel commented that not only was this a well thought out and constructed programme, with impressive data to support results, but the partnerships developed with Diabetes NZ, Pharmaco, ProCare and the Auckland University Dietetics Clinic as a result, bode well for increased closer relationships with both – allied health professionals and – commercial organisations.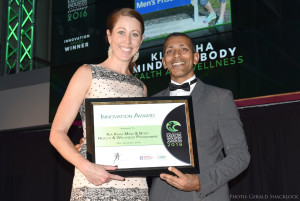 Innovation Award
Kia Kaha Mind and Body Health & Wellness Programme
This 10 week programme is unique – it targets both the physical and psychological aspects of wellness, it works with men, women and youth offenders within the Christchurch Prison environment.  In addition, carefully constructed outcome measures are in place to demonstrate the impact of the programme and its role in improving the mental health of participants,  which will hopefully lead to a reduction in their risk of re-offending.  
Community Excellence Award Recipients,  Sponsored by: Horleys
Every one of the recipients are deserving of recognition, not only to acknowledge the great work they are doing,  but so that they can use that recognition to further their presence and profile in their respective communities and get even MORE people, more active.
YMCA Mt Albert
Yoga by Kotte
Hoop for fitness around NZ
Bay Fitness
YMCA Gisborne
Patu Aotearoa
---
Special Awards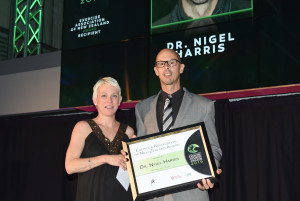 ExerciseNZ Award
Dr Nigel Harris
The recipient of this awards started in the industry as a group exercise instructor, in the day of leotards and legwarmers, or as we used to call it "aerobics".   Hails from Christchurch, but now lives further north.  If you looked at this person's CV it's fair to say he's "been there and done that" for so many things in the industry – from Personal Trainer, to lecturer, to media commentator.   Through each of these roles the recipient has always been there to support others and our industry. Specifically their contributions include:
media commentator for both ExerciseNZ and the wider industry

pivotal in the formation of REPs, and the development of its standards

past Chair of ExerciseNZ

key driver behind the development of these very awards to where they are today

co-author of the evidence based REPs pre-screening process
While well respected in the academic world, and provides strategic leadership to both ExericseNZ and REPs on engaging with allied health & government, this person still walks the talk and is still is actively involved in training people – he's one of us!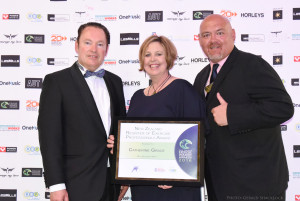 REPs Award
Catherine Grace
This years recipient has been in the exercise industry for 8 years and in that time has been a strong advocate of REPs registration, industry standards and professional development.  She positively manages her own health conditions through exercise so practices what she preaches. In her 20s, she was diagnosed with rheumatoid arthritis after she collapsed with a suspected heart attack. Medical professionals sent her away with sticks and a zimmer frame, and she was told she would be in a wheelchair by the time she was 40. When she was turned away from mainstream gyms because of her health conditions, she saw a gap in the market to help people like herself.  Her career model is part business, part humanitarian, operating a safe and inclusive space especially focused on those with a range of health conditions. Many of these health conditions are externally invisible which means her clients may not have fitted into a conventional gym model.  Her studio is a place that is accepting of people as they come. Her business is a 'care collaboration' model, working with other medical professionals including podiatrists, doctors, cardiologists in order to get the best possible outcomes for clients.  Her aim is for clients to 'outgrow' her, having grown and developed from their time with her support, and being back out enjoying life more fully and being active independently.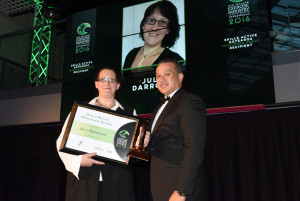 Skills Active Award – Manukura Award
Julz Darroch
Julz has assisted numerous trainees in her role as a Senior Assessor Mentor for Skills Active, she's also been instrumental over the years in improving qualifications and learning pathways for all Skills Active Fitness trainees.  Just one highlight to call out is her work initiating and developing the Skills Active Recognition of Current Competency system, which helps experienced exercise professionals gain REPs recognised National Certificates, without the need to relearn skills they have long been proficient in.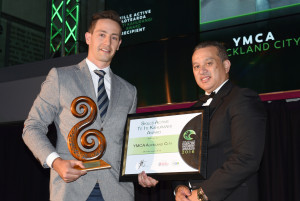 Skills Active Award – Te Iti Kahurangi Award
YMCA Auckland city
YMCA Auckland City have a strong culture of professional development within their teams and the management is always advocating for their teams to complete the fitness qualifications.  Additionally they have increased their Assessor capacity to support staff completing their qualifications. This further demonstrates their ongoing commitment to staff training and On-Job qualifications.
Media links
https://www.odt.co.nz/sport/other-sport/nz-award-timely-one-mckay
http://foreignaffairs.co.nz/2016/11/27/nzs-most-fit-awarded-for-promoting-good-health/
http://www.scoop.co.nz/stories/BU1611/S01052/nzs-most-fit-awarded-for-promoting-good-health.htm
http://www.happynewzealanders.co.nz/index.php/2016/11/27/nzs-most-fit-awarded-for-promoting-good-health/
http://www.scoop.co.nz/stories/BU1611/S01051/special-industry-award-for-christchurch-personal-trainer.htm
http://livenews.co.nz/2016/11/27/nzs-most-fit-awarded-for-promoting-good-health/