To see a list of the 2020 Finalists Click here
Photos from the evening can be found by clicking here
Educator, Innovation, Community and Programme Awards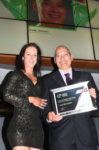 Educator of the Year: Luigi Bercades
A huge array of qualifications and lecturing experience developing the next generation of professionals.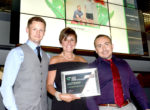 Innovation Award : Growing Younger Fitness
A facility with a target market that makes age an advantage.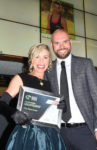 Programme Excellence Award  : The Run Crew
A history of support and development under the supervision of a trainer with a wealth of experience and contribution.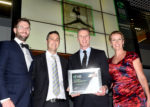 Community Contribution Award:  Les Mills
In partnership with a national broadcaster Les Mills supported a team of 5 million to keep moving during level 4 lockdown- introducing exercise and positivity into New Zealander's homes at a time of extreme challenge.
---
Special  Awards
Exercise Association of New Zealand Award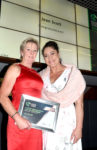 Jean Scott
Skills Active – Manukura Award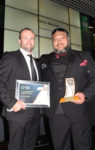 Chris McIvor
Skills Active – Te Iti Kahurangi Award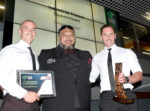 Industrial Fitness
---
Individual Awards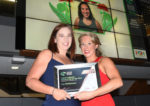 Group Exercise Instructor of the Year : Joy McNamara
Organised, Prepared and Inspiring from the very beginning. A Clear and Concise class Communicator.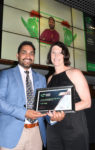 Yoga Teacher of the Year: Tilak Raj
With a strong background across and around yoga practice this instructor exemplified an excellent student focused practice in and out of class.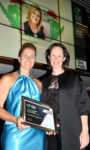 Group Trainer of the Year: Christie Houghton
Christie is on a mission to support educate and empower women and the exercise industry as a whole. Succinct and clear values in her business with a client focus.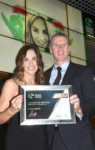 Student of the Year: Lisa Lyons
Lisa has a concrete plan what her target clients will be. She is passionate about becoming a PT and wants to keep learning and expanding her horizon.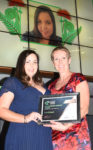 Outstanding Support Award: Lisa Brown
A clear key beacon of support for many that interact with Lisa- she is outstanding in her leadership for sure.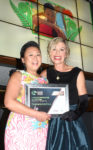 Exercise Instructor of the Year: Stephanie Lim Fong
Stephanie exhibited a bright and bubbly personality that gave insight to what she would be like interacting with clients.  She displayed confidence, knowledge and provided excellent programming whist being entertaining.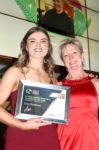 Up and Coming Personal Trainer of the Year: Erica Stedman
A creative and collaborative trainer adapting well to the challenges of 2020. Her business and personal values aligned. Judges could feel her passion – it's infectious!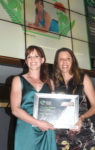 Personal Trainer of the Year: Kate Saynor
Kate has an inclusive and caring approach to her business that shone through. Her brand is reflected from the videos through to her written submissions. Kate is a great ambassador for the industry and includes a strong behavioural change, with a holistic approach.
---
Facility Awards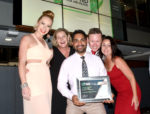 Studio Facility of the Year : Adapted Yoga and Pilates
A business with heart and soul, supporting it's members through a tough year, online and in person.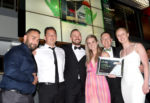 Independent Facility of the Year : AUT Millennium
Excellence across all aspects of this facility, a strong brand with an excellent facility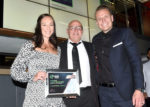 Franchise Facility of the Year : Anytime Fitness – Cashmere
A facility with members needs at it's core. A strong team with strong values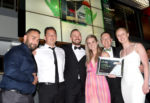 Supreme Facility of the Year: AUT Millennium
A brand presence with a wow factor, from initial induction a member focused experience throughout all aspects of this facility.
Awards Ceremony Photos are available to view and download from the dropbox links below. If you are in any photos and wish them to be removed please contact us with your details and the photo file name. 
Click here to view the photos of the evening