The winners of awards presented at the 2012 Exercise Industry Awards, together with the judges comments on them, are listed below.
FACILITY AWARDS
FitnessWorks – Supreme Club of the Year
Les Mills Christchurch, Christchurch
Judges' comments: Rapid regeneration of membership base, daily tracking and reporting of 'Member Experience' KPI's  = an informed together team working to achieve targets. Very high retention rate, particularly for a large club, proves member satisfaction, backed up by attendance rates and customer feedback (Net Promoter Score)New Zealand's first 'GREEN' fitness club, awarded the 'Envirochoice Tick'. This pioneering initiative in the fitness industry aligns with the value of 'Be Green'. Proudly communicated throughout the club, actively using the award to encourage staff and members to be green in their everyday lives.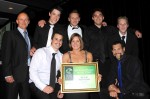 Exercise Studio
Activ8 Northland, Whangarei
Judges' comments: The success of the studio is built on the success of the small team of dedicated personal trainers who like to 'over deliver' in every aspect.  Impressive growth in membership numbers and personal training hours.
Media Coverage: The Northern Advocate 8/12/12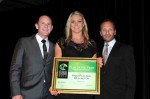 Club of the Year (under 500 members)
Habit Platinum, Wellington
Judges' comments: A premium facility with premium service, managed with care and attention.  The foundation club in the Habit group, "Platinum" is a fitting name for this award winning small club There is no finer example of how a small club can provide exemplarity service and facilities to its members.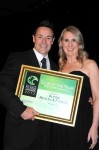 Club of the Year (501-1500 members)
Alpine Health & Fitness, Queenstown
Judges' comments: Club of the year (500-1500 members): 90%+ of members who recommended the gym to others, and 90%+ of staff who have stayed with the club since first opening three years ago is testimony to an award winning club.  Impressive growth, high visit numbers = happy, loyal members.  Reinvestment testimony to ongoing commitment to continued member centred excellence.
Media Coverage: Otago Daily Times 26/11/12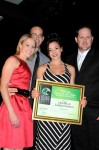 Precor – Club of the Year (1500+ members)
Les Mills Christchurch, Christchurch
Judges' comments: See above for supreme award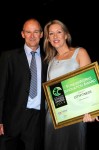 FitnessWorks – Innovation Award
cityfitness, Nationwide
Judge's Comments: Abundance® Yoga and Pilates Studios offer hot power yoga as a core product.  A 'club within a club', Abundance has been branded distinctively within the cityfitness chain of fitness centres to offer added value.  The development of Abundance has increased the range of offerings to appeal to a broader market and provided an innovative revenue stream for cityfitness.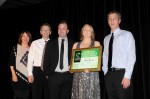 APRA / PPNZ – Facility Sight and Sound Award
Tepid Baths, Auckland
Judges' Comments: From the crumbling remains of a heritage site the "Teps" have arisen into an outstanding new modern facility.  A fine exemplar of heritage protection, it is one of the few buildings of it's age still being used for it's intended purpose.  Attention to the detailed inclusion of historic elements in the design ensures that users enjoy the best of both world's; outstanding modern facilities with plenty of retro feel reminiscence.  Natural lighting has been innovatively captured with some new features that are perfectly integrated into the overall sight and sound experience.
---
Up and Coming Personal Trainer of the Year
Alice Richards, Dunedin
Judges' Comments: Alice embraces what it takes to meet her client's needs, clearly a fundament for any successful personal trainer.  She employs a goal setting regime and fitness testing protocol which show her clients their ongoing achievements.  Alice appreciates the importance of individualised session content and training methods…in her own words -to ensure clients walk away ' happy, one step closer to becoming what they want to be, feeling satisfied with their time spent me and ready to come back next time'. Alice appreciates the learning curve of what it takes to be a good PT, including a commitment to on-going education, acknowledges her skill set is constantly improving.  Her growing number of clients is evidence that all she is doing is working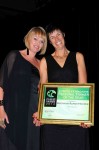 FitnessLife Magazine – Personal Trainer of the Year
Bronwyn Adams-Hooper, Darfield
Judges' Comments: Bronwyn employs a wide range of goal setting, fitness testing protocols, training equipment and methods to provide an inspiring and committed environment for her dedicated clients.  A high level of accountability and monitoring through regular assessments ensure clients succeed. In Bronwyn's own words 'if my clients are successful then I judge myself as a successful trainer'. And her clients have been successful, winning awards for their achievements national competitions.  Winning clients, winning personal trainer!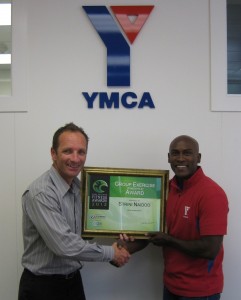 Group Exercise – Freestyle
Strini Naidoo, Auckland
(Strini was overseas at the time of the awards so is being presented his award by Grant Helleur FitnessNZ Board Member).
Judges' Comments: Commanding, energetic, and technically excellent, the atmosphere created in Strini's class encouraged participants to return for more! An excellent example of a professional and inspirational instructor.Commanding, energetic, and technically excellent, the atmosphere created in Strini's class encouraged participants to return for more! An excellent example of a professional and inspirational instructor.
Group Exercise – Pre-Choreographed
Jean Scott, Christchurch
Judges' comments: Our two specialist group exercise judges noted that Jean's experience, expertise, and passion for what she does results in a technically outstanding and polished group exercise instruction performance.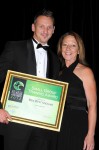 Small Group Training
Ben Whittingham, Whangarei
Judges' Comments: The winning recipe of these small group training sessions has seen them grow from 18 classes in 2011 to 29 classes a week in 2012.  All sessions are delivered by 2 trainers and limited to just 12 attendees, ensuring quality. Lots of surrounding support (including regular prize-givings, social events and phone calls) to ensure attendees feel looked after and cared for 'When a treasured client joins us they become part of our family'. Having won this category last year Ben has continued to excel and are deserving double time winner.
Media Coverage: The Northern Advocate 8/12/12
AUT University – Gym Instructor of the Year
Robyn Proffit, Auckland
Judges' Comments: Robyn is a dedicated, professional fitness instructor.  Highly regarded for her wealth of experience, knowledge, and personal commitment to constant professional development by members and colleagues alike, long serving Robyn states that she "feels like part of the Manurewa Aquatic Centre family".  She likes the members to feel the same, and it's clear they do.
Bella- Outstanding Club Support Award
Michelle Olds, Auckland
Judges' Comments: Responsible for multiple fitness centres, Michelle has positively impacted on the success of a wide variety of club operations, demonstrating her competency and versatility.  Michelle's upfront approach and ability to connect with people are key aspects of her successful leadership. Clearly a highly valued team member contributing outstanding club support.
---
COMMUNITY & EDUCATION AWARDS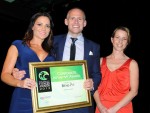 Corporate Initiative: Bene-fit, Auckland

Judges Comments: A supervised programme that overcomes barriers to exercise, Bene-fit has built confidence and empowered participants who would otherwise be unlikely to use gym-based exercise as an option.  A notable aspect of the Bene-fit program is that 90% of participants have continued to exercise regularly, many now hold gym memberships and use the gym regularly.  Such initiatives provide deeper reach for the fitness industry into the corporate market so clearly needing to embrace all that regular, structured exercise has to offer health and productivity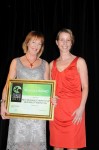 Schools Award: Joint Winners: Sue Twomey – New Zealand Competitive Aerobics Federation, Christchurch and Fit & Well NZ, Auckland.
Judges comments on New Zealand Competitive Aerobics Federation: A team of dedicated judges, coaches, organisers and volunteers promote and encourage physical fitness, sportsmanship and public participation through sport aerobics and hiphop competitions for school age competitors.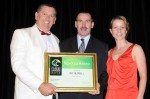 Judges comments on Fit & Well NZ: Providing a unique structured development pathway for school students outside of the elite level.   Fit & Well caters well for those less active, helping to remove the common barriers to participation with structured work-outs in basic movement patterns, balance and co-ordination.   Progression is well structured and offers a pathway to sport and fitness for NZ school kids.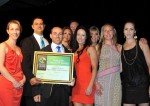 Horley's – Community Award
Arena Gym at Pettigrew Green Arena
Judges' Comments: Arena Gym has continued with its successful provision of programmes that benefit user groups across the wider community. A learning facility for local students, an educational and exercise facility for local DHB Cardiac and Pulmonary Rehab programmes, Arena Gym has recognised the value such community initiatives bring to their local community.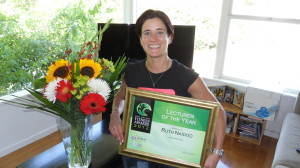 Lecturer of the Year
Ruth Naidoo, Auckland
Ruth was out of NZ when the award was presented so supplied this photo of her with the award.
Judges' Comments: Based at AUT in Auckland, and specialist teaching areas: Anatomy, Customer Service and Exercise Demonstration, Ruth is known for her enthusiastic, interactive and motivational lectures which use a wide variety of teaching methods to deliver course content in a positively memorable way like drawing on herself with permanent markers to having students build muscles on to skeletons with play doh. Overwhelming feedback from her students is that she is 'excellent',  'a'WOW' teacher', who 'makes it exciting to learn' .  In her own words 'I'm prepared to behave a little silly it aids understanding, motivation and fun'.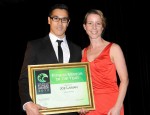 Mentor of the Year
Joe Laiman, Auckland
Judges' Comments: Based in cityfitness Auckland, Joe is a PT that has made his way up through the ranks to now become a Fitness Manager  not only of PTs but also other Fitness Manager.  Joe has a strong focus on building the Club Culture. In his own words 'a culture where gym members and PTs network, smile, laugh and have peace of mind while working out'. Using solid KPIs and weekly meetings to identify gaps and improve performance of personal trainers and fitness mangers, he appreciates the bigger picture, that their success means a successful club and successful members.   The challenging role of a Fitness Manager is not always appreciated by PTs which is why the judges were impressed by how highly his trainers spoke about him as a manager and mentor.
---
SPECIAL AWARDS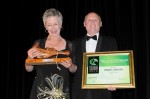 Skills Active Award – for contribution to workplace education
Mandi Jensen, Manaaki Fitness Centre, Turangi
Comments: The recipient of this award was chosen for their drive and passion for the industry, combined with their commitment to help her employees up skill and gain recognised fitness qualifications, together with her own determination in the face of normally overwhelming circumstances, that stands this person apart from the other nominees for this award. Mandi has proved her commitment to on-job training and qualifications via Skills Active, she's assisted ALL staff in undertaking professional fitness qualifications. With her husband George, she has trained and assessed trainees, even whilst battling illness.

REPs Award – for contribution to professionalism and standards
CityFitness, Nationwide
Comments: There are many quality employers that make a consistent and professional effort to make sure all of their exercise professionals are REPs registered, and that all of the industries professional standards are met.  Most larger employers in New Zealand that offer their own structured training also work with REPs to ensure that this training meets industry standards as well as their own internal organisational needs.    cityfitness has gone above and beyond that call by:
Ensuring all of their exercise professionals and nationwide chain of facilities are REPs registered
Delivering the National Certificate in Fitness via their own in house initial education training and therefore providing their  exercise professionals with REPs recognised qualifications
Delivering  quality in house continuing professional development  courses to ensure ongoing up skilling of their exercise professionals
Actively participating in key industry reviews including the current NZQA targeted review of fitness industry qualifications.
The REPs 2012 award recognises the significant contribution that cityfitness is making to raising the bar in the delivery of exercise advice to New Zealanders.  This is the first time that the award has recognised an organisation, rather than an individual, which reflects that it was a team effort that resulted in cityfitness receiving this award.
Fitness NZ Award – for outstanding contribution to the industry: Kris Tynan
Comments: The recipient this year is a 30 year plus veteran of the industry, and perhaps best know as the definitive author and world expert on gym floor operations – this person is also an individual that gives her time and energy to help support those entering the industry, and an advocate and roll model for REPs.  Though her work with clubs, she has helped significantly improved on the service delivery of gym floor operations in New Zealand, which not only improves customer experiences, but ultimately lead to more customers and members.  Kris is extremely generous with her time and expertise, and we are fortunate to have such a talented and dedicated kiwi, that just happens to be the world expert in her field, working in our industry.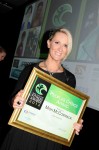 Peoples Choice Award
Mish McCormack, Wellington
Note: No comments on this category as this award was a popular vote (we can say there were several thousand votes!)

Other useful pages: