LiveFit are proud to sponsor the 2019 Peoples Choice Award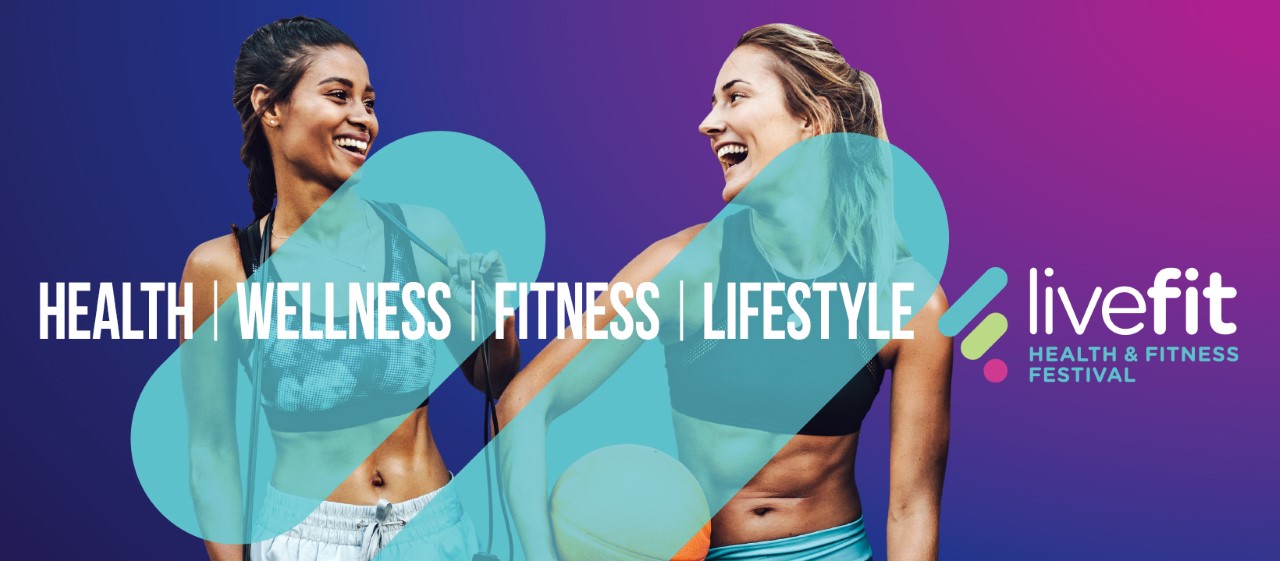 LiveFit
is NZ's biggest showcase of health, wellness, fitness & lifestyle! An exciting new event featuring 5 Zones for
you to shop a range of products & services plus see live competitions, cooking demos in the Healthy Living
Kitchen, expert advice from qualified speakers, a Healthy Food Village where you can stop for lunch in-between
some of the 20+ different workouts and fitness programmes that cover everything from HIIT to yoga both inside
and out on the grass!
---
The People's Choice Award is awarded by popular vote.
The finalists have been selected via nomination process, the finalist who receives the most votes will be
awarded the People's Choice award at the Exercise Industry Award event held on Saturday 23rd November in Auckland.
All trainers are registered with the NZ Register of Exercise Professionals www.reps.org.nz
---
All entrants are listed alphabetically by First Name – voting link at the bottom of the page.
Andrew Wilson

Once an accountant, now a trainer, my goal is to fight stress and depression. I'm a gym bunny, I love outdoor trails and have a beloved adopted NZ heading dog called Pip; we're out on adventures most weekends. I've been around in the fitness industry for 10 years this November and whilst having worked with most demographics, my favourite group of people are those who are new to fitness and exercise – Seeing a positive change and a passion grow in another is the best thing in world. I have an aspiration and a plan to massively reduce depression and stress related disorders in NZ through physical exercise, I have academic experience on both sides of the door and most of my professional endeavours are geared in this direction. Outside of business and action I'm a book reader, a kombucha brewer, a tinkerer and a lover of stationery.

Anita Preston

My passion and enthusiasm for health and fitness has led me to develop a career in Personal Training and Nutrition. 9 years ago I discovered a love of functional strength and conditioning training -I have trained consistently since. I am a mum of two young children, I study an online nutrition course part time, I enjoy running outdoors and I am a natural figure bodybuilding athlete. I spend my spare time with friends, reading health related topics and cooking healthful recipes. I am reliable, hard-working, empathetic and kind natured. Having spent many years in the health related industry, I endeavour to use my knowledge, experience and ongoing learning to help others be fit, healthy and strong for life in an individual, safe, enjoyable and effective way  – I am process orientated rather than solely end-goal focused and always give thought to client preferences and goals in my coaching.  "Enjoyability, adherence, consistency, sustainability and long term – that is key to optimum health" APFIT

Christie Houghton

I am a strong believer in leading a balanced and healthy lifestyle and set up Active Soul 9 years ago to encourage and support other women to achieve their health and fitness goals. I am passionate about ensuring Mums look after their bodies, return to exercise post pregnancy safely and achieve that constant balance we strive for between being a Mum, career woman, partner and having essential time out for themselves. I pride myself on being positive, enthusiastic and motivating, catering to individual needs in a fun supportive environment so clients leave feeling inspired, fitter, stronger and filled with a sense of achievement!

 
Gillian Halkett

Five years ago, if someone had told me where I would be on my fitness journey today, I would have laughed at them. I had been told I'm too old, I don't have the timing right, I don't "look like a fitness instructor." I have been told I can't do what I do so many times, yet here I am. I am a qualified Group Fitness Instructor, specializing in Dance. I teach Dance Fitness Merrin three times a week and make a huge effort to go to other instructors' classes as well. I always try to inject a lot of fun into my classes and my ultimate goal is to make exercise fun for every single person and to take away the idea of any other instructor being the "competition," because other instructors are not competition, they are support and encouragement and amazing things can happen when you band together.

Marja Captijn

My name is Marja Captijn (pronounced Maya) and in 2012 I moved with my husband and 4 kids from the Netherlands to New Zealand. When the personal trainer in Tapanui decided to move on, I felt this was a great opportunity for me.  I finished my training and decided to start working as a personal trainer in 2017. The Exercise as Medicine course helped me to connect my nursing background to my work as a personal trainer, which I love!  I wish I could say that in my free time I love to make Dutch baking, train for a half iron man, hike, read, walk the dog, feed the kids, clean the house, be a good wife and spend time with my family, but that would be a lie. As a working mum, the most challenging thing right now is finding a balance between all the aspects in life I love (except for that cleaning part…). It is full on, but I enjoy all of it!

Shane Way

I am a 3-time New Zealand Exercise Industry Award Winner, winning Student of the Year 2016, up and coming Personal trainer of the Year 2017 & Community Contribution 2018. My passion for Health & Wellbeing comes from a background of battling mental health issues. I learnt to use exercise as a tool in my recovery journey and am now helping others to do the same.  My business Your Way Wellbeing provides services including Personal training, wellbeing coaching, public speaking, workshops & Seminars. I contract to The Waikato DHB's Mental Health Services, delivering several programmes to support recovery & wellbeing.  I educate at the Wintec Centre for Sport Science and Human Performance, teaching across their certificate, diploma & Degree programmes. I also volunteer for several organisations throughout the Waikato around topics such as mental health awareness, removing homophobia in sports and barriers to healthy lifestyles within the Takatāpui community.

Shannon Booth

Kia ora! It's a true privilege to be nominated by those who put their faith in my knowledge and creativity to deliver challenging, effective, adaptable and SUPER FUN workouts that generate real results.  The trainer-client relationship is a reciprocal one, and while I do my utmost to inspire, educate and motivate my class members, the inspiration and fulfilment I receive in return is unparalleled – it's an honour to be able to do what I do.  Maya Angelou once said 'people may forget what you said, people may forget what you did, but people will never forget how you made them feel'. With this in mind, I prioritise creating one giant support network of positivity and foster an environment that caters not only to people's physical wellbeing, but their mental, social and spiritual wellbeing also. We work hard, but we laugh hard too – it's good for your soul, and your abs!

Zuri Brudenell

I'm always smiling when I teach. It's when I come alive, it's when my most unique, most radiant self shines through. This is my true passion; to motivate, inspire and encourage others to move their body too.  I have been teaching for three decades now and throughout my career I've taught a variety of different classes.  I've taught all ages, all bodies, and all abilities. Everyone that I teach is treated with the same care, compassion and consciousness. Through a deep understanding of the movements of the body I have attuned my ability to connect with each and every person, no matter what their body holds.  I know how it feels to move my body with freedom and joy but also how to appreciate its stillness. My one focus as a teacher is to share this passion with you, for as long as my body allows me to.